Your First Choice For High Quality Leather Cleaning
Eliminate Dirt, Germs & Mites & Give Your Home A New Lease Of Life.
Trained in Every Aspect of Leather Upholstery Cleaning
Don't give up on faded, uninspiring leather upholstery! You'll be amazed what a little specialist TLC can do.

From cleaning, refurbishing, to protecting, our technicians have got skin in the game and bags of experience reviving leather.

4 Steps to Love Your Leather 
Step 1: Full leather audit
Step 2: Deep cleaning
Step 3: Rinse & Desoil
Step 4: Protect, condition & Finish  
Scroll down for a few 'before and after' photos. They're the real deal. No trickery, we promise!

See our full 4-step leather cleaning & maintenance process below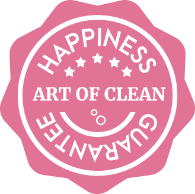 All of our services are backed by our 100% money back service guarantee.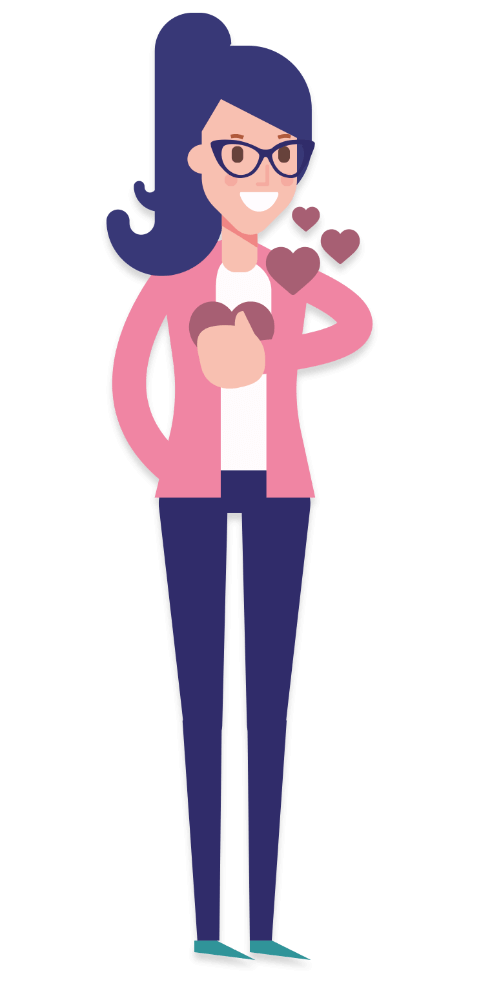 We get outstanding results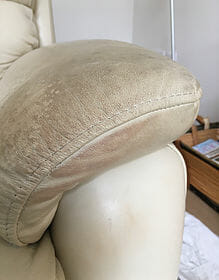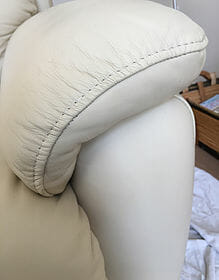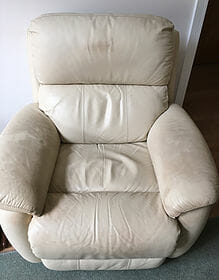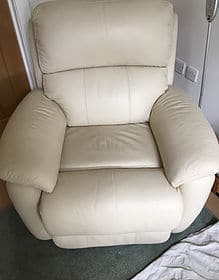 Art of Clean cleaned and treated our carpets, ceramic tiles, wood floors and curtains in June 2020. They did a fantastic job and created no mess (even when sanding the wooden floors). They used top of the range equipment and had a deep understanding of how to carefully clean and treat a wide range of surface material. Very pleasant to deal with right through the organisation. Will certainly use them again and recommend them to friends.

Art of Clean recently sanded and oiled my very old and tired wooden floor. The result is absolutely fantastic - it looks like a brand new floor. They were also prompt and professional throughout the whole process - from initial quote right through to post-sale support. Very highly recommended.

Warren was with us at the predicted time and we were impressed that he spent so much time working on our sofas and carpets. Although it has taken a couple of days to get everything completely dry again after the steam clean we are very pleased with the finished results. Everything looks like like new again!!

Delighted with the Service we have just received from the Team at Art Of Clean, professional, personable and thorough. The carpets look great and will definitely use again.

Polished wooden worktop in kitchen. As always, prompt service. This is probably the most well-organised business in Cambridge.

Competitively priced, but exceed all expectations on execution. Informative, prompt and professional from start to finish. Protected the freshly cleaned carpets too whilst on site. Highly recommended, 5 ⭐️ +. No hesitation in using Art of Cleaning for future works.
What is the Art of Clean Leather sofa cleaning process?
Know the 4 step process to the cleanest, healthiest, leather furniture cleaning you have ever seen!
The clean and protect package is for those would like to preserve their good quality leather sofa. Light soils build up on the surface of the leather is removed by our specialist but gentle cleaning methods. Your sofa is then protected with the application of leather protector.
1. Full Leather Cleaning Audit
During our leather audit process, the following will be determined:
– Type of leather
– Level of soiling
– Previous damage and repairs
– Best cleaning method for ultimate results 2. Leather Cleaning
We proceed to clean the leather using a specialist leather cleaning solution. This step will remove any ingrained soil and grease from the leather. This involves gentle agitation into the grain of the leather which helps to achieve desired cleaning results.
3. Leather "Rinse"
After the initial cleaning process, we will remove last traces of emulsified soil and grease from the leather to prepare its surface for the Leather Finishing process. 4. Leather Finishing (Protection and Conditioning)
We proceed to apply a leather protection and conditioning agent to the leather. This product helps maintain a proper moisture balance in your leather and resist the effect of daily soiling. It also ensures a long lasting supple feel.

Benefits of Leather Protect:
– Maintain a proper moisture level
– Act as a protective barrier to resist the effect of daily soiling
– Resist dry transfer
– Easier spot removal
– Has UV protective properties
Here are some quick 'tips' on how you can protect your leather sofa:
Your First Choice For High Quality Leather Cleaning

Art of Clean is rated 4.7 / 5.0 based on 80+ reviews