When you look at all the small businesses or large ones, it can be hard to forget that they are people that care.
Here at Art of Clean, we pride ourselves on giving our customers outstanding service and giving back to the community around us.
One of our missions recently took us to Trumpington Village hall.
An old, tired, well-used hall that desperately needed bringing back to life.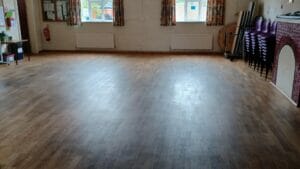 That is where our team at Art of Clean stepped in.
Our very own Cameron and Robbie lovingly lightly sanded the floor back.
They then carefully restored it using one of our favourite products, Pallmann's Magic Oil.
Look at how amazing the floor looks now: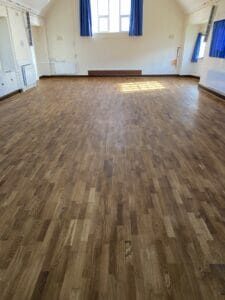 We could not be prouder of the outcome.
So Proud that there is also a fantastic video to show how our team brought this beautiful parquet floor back to life.
Here is a link to watch the video and see the beautiful transformation: