Your First Choice For High Quality Upholstery Cleaning
Eliminate Dirt, Germs & Mites & Give Your Home A New Lease Of Life.
Give Your Upholstery a Longer Lifespan & Breathe Easy with Upholstery Cleaning from Art of Clean
Besides carpets, upholstery and soft furnishings are a favourite breeding ground for mites and grime that cause allergies. Even if you don't suffer from allergies, deep-cleaning upholstery cleans the air in your living spaces.

NCCA Qualified
We've gained our National Carpet Cleaning Association certification because we've shown repeatedly how we can extend the life of delicate upholstery and fabrics.

No Nasties. Only Careful Cleaning
Our technicians know the importance of your furnishings as one of the largest cash investments in a living space.
NCCA trained & approved

Specially-formulated detergents

Safe, efficient and thorough
See below for our Upholstery Maintenance Plan & step-by-step cleaning methods 
Do you want your upholstery to last longer and look cleaner all the time?
We offer 3 different packages for upholstery cleaning:
Designed for those families in Cambridgeshire who want premium quality cleaning of their soft furnishings AND are concerned about slashing the level of pollutants circulating your home and affecting you and your families health.
UPHOLSTERY CLEANING & PROTECT
The Upholstery Clean and Protect package is designed for those who won't compromise and want premium quality exhaustive cleaning PLUS specialised treatments to reduce pollutants and allergens PLUS they want an application of anti-stain protector PLUS they want to be able to choose and tailor the service to deal with their specific concerns.
UPHOLSTERY CLEAN
MAINTENANCE PLAN:
The Maintenance Plan is designed to keep your furniture clean, healthy and looking good all year long, year after year. You will actually save more money than you realise because you can expect your soft furnishings to last two to three times longer before you need to replace them. And best of all, they'll always look good. You get clean healthy furnishings all year – which makes your home healthier!
With the Maintenance Plan you get: ​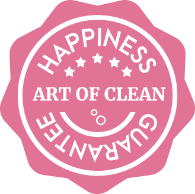 All of our services are backed by our 100% money back service guarantee.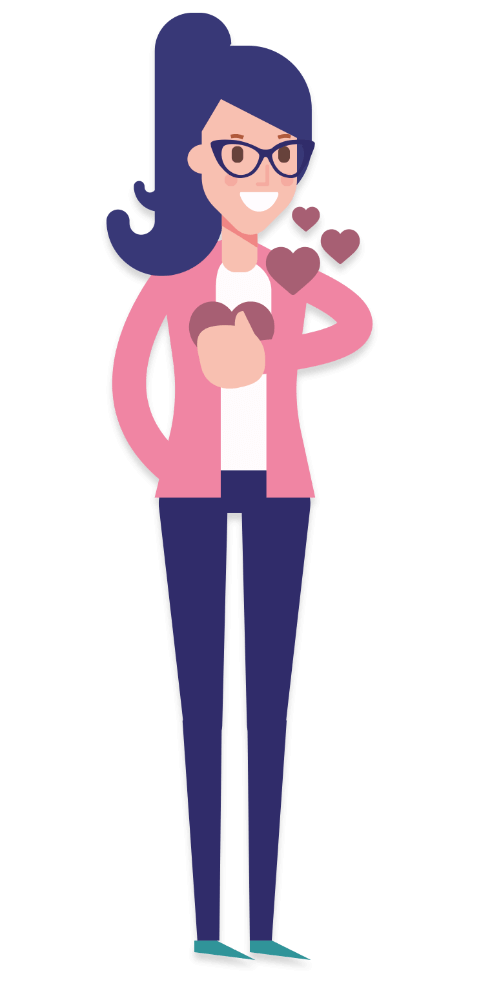 We get outstanding results for Upholstery Cleaning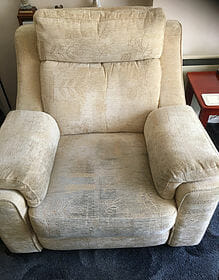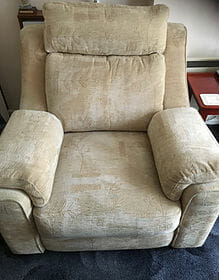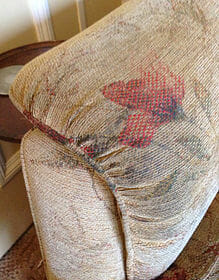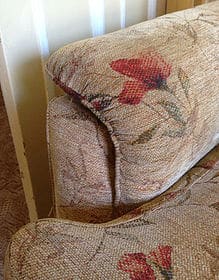 What our Clients Say about Upholstery Cleaning

Warren was with us at the predicted time and we were impressed that he spent so much time working on our sofas and carpets. Although it has taken a couple of days to get everything completely dry again after the steam clean we are very pleased with the finished results. Everything looks like like new again!!

Art of Clean cleaned and treated our carpets, ceramic tiles, wood floors and curtains in June 2020. They did a fantastic job and created no mess (even when sanding the wooden floors). They used top of the range equipment and had a deep understanding of how to carefully clean and treat a wide range of surface material. Very pleasant to deal with right through the organisation. Will certainly use them again and recommend them to friends.

Polished wooden worktop in kitchen. As always, prompt service. This is probably the most well-organised business in Cambridge.

Really impressed with the service from Art of Clean! They were easy to get in touch with, responsive, polite and on time. Couldn't ask for any more.

What a wonderful company. Polite, friendly, responsive, good value for money... excellent customer service. Thank you

Delighted with the Service we have just received from the Team at Art Of Clean, professional, personable and thorough. The carpets look great and will definitely use again.
What is the Art of Clean Upholstery Cleaning Process?
Know the 8 steps process to the cleanest, healthiest upholstery cleaning in Cambridge you've ever seen:
1. High-filtration vacuum
First we vacuum with a high filtration cleaning system specifically designed for super-high performance professional cleaning. Very few upholstery cleaning companies in Cambridge take the time to thoroughly vacuum before the cleaning starts. 2. Pre-spot Difficult Stain
We will pre-spot all difficult stains. That is we will carry out specialist stain removal techniques on stains – or that we know will be difficult to remove using non-specialist techniques.
3. Pre-Spray and Agitation
Next we will apply a pre-spray specially designed to electro-mechanically lift oily dirt and pollutants from the fibres. At Art of Clean, we will gently massage the cleaning solution into the fibres. 4. Upholstery Cleaning Hot Water Extraction
The hot water extraction unit we use cleans much better because it heats the cleaning solution and then pushs it into the fibres. This helps to break up the dirt, bacteria and pollens in the fibres. The machine then produces a huge vacuum volume to draw the dirt and chemicals out of your upholstery. The dirty water and polluted air is vented outside to our cleaning unit. This allows your indoor air quality to remain very high. These steps are not always followed by other upholstery cleaning companies in Cambridge and therefore we offer a far superior service.
5. Residue Rinse
We use the upholstery extraction machine to ensure a residue free rinse that ensures the integrity of your fibres and helps to restore re-soiling on your upholstery. 6. Protection
This is excellent choice if you have a busy household or also if you want to ensure cleaner upholstery for longer. It makes regular upholstery cleaning easier and aids in effective removal of spills. Upholstery protector does wear off and would need to be re-apply every 12 to 18 months.
7. Grooming
Where, appropriate we will groom your upholstery to leave it in best possible condition. This usually means we run a grooming brush over the fibres to ensure that they are tangle-free. 8. Rapid-Dry
Finally, we'll use special dryers to aid rapidly drying of you upholstery so you use them much quicker than normal. Feel free to have a look at more pictures on upholstery cleaning in Cambridge.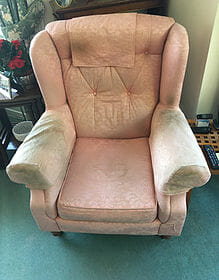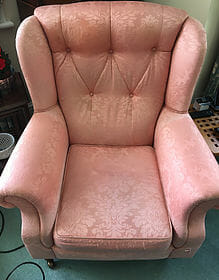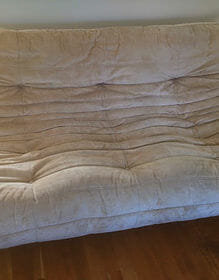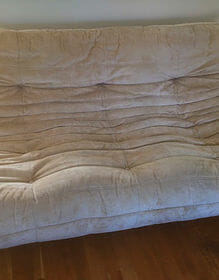 Frequently Asked Questions
To learn more about caring for your upholstery!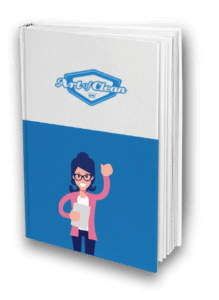 Your First Choice For High Quality Upholstery Cleaning

Art of Clean is rated 5 star on Google over 140+ reviews