Have you had a fabulous Platinum Jubilee bank holiday?
Did you have all the family over for a BBQ and party?
You woke up the next day and realized that your extra-large living room curtains had had a spillage on them, and you don't know how to get them clean?
Don't fear. This article tells you:
Should I try to clean my extra-large curtains myself? 
How will a professional clean them?
So, I shall start with a question I realized is asked a lot when you find your curtains are soiled.
1. Should I try to clean my extra-large curtains myself?
You can attempt to do this yourself but ask yourself this:
Do you know what you're doing, and have you got the facilities to clean them? Curtains aren't cheap, and if you ruin them, they will be far more expensive to replace than let a professional do it in the first place.
Do they say Dry Clean Only on the label? Generally, if they say this, it's because the fabric of your curtain is delicate, and a professional will know what to do to prevent further damage.
2. How will a professional clean them?
If you still want to attempt the clean yourself, the next part about how a professional will do it may help.
Always remember, a decent set of large curtains can cost anything from £200 upwards.
The best way for me to answer this is by sharing what we at Art of Clean do.
Our sister company's 'Farthings Cambridge and Farthings Trumpington' do the clean, but our part of the process is to help with the collection to help our customers curtains and once cleaned we will even bring them back and hang them again.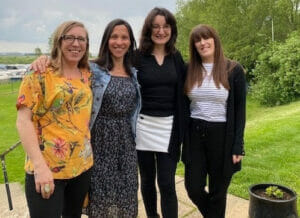 We know how much of a hassle some extra-large curtains can be, so we like to offer the help when we can.
And now for the 7 Steps to Farthings Curtain cleaning:
Step 1 – Initial Inspection.
The start of the process will be to examine the curtain. We will pay extra attention to the after-care label as the recommended cleaning process is essential.
This step is also where we will take any concerns the customer has and any repairs needed to make sure the curtains look all new again.
If no care label is found, we will discuss the best way to proceed with the customer.
Step 2 – Pre – Treatments
Any marks that have been found in the initial inspection will now be spot treated with the most modern methods of stain removal that we do.
So that they don't damage the fabric, they will try spot stain removal to a certain point. If there is an issue, they will contact the customer.
At Farthings, they offer several options for the cleaning process. The size and type of fabric will depend on the method they use. 
They use traditional dry cleaning, wet cleaning, machine washing, hand washing, F cleaning, and Ozone Treatments.
They will go through this with the customer when they book the clean.
Once the garment has been cleaned, they will steam and press them. 
They will double-check all stains that they spoke about on the day the curtains were booked in. at the start, and if further cleaning is needed and can be done, this will be when it's done.
Step 5 – Final Inspection
They will inspect the curtains again once steamed and pressed. Any information we need to pass down to the customer, like stains being stubborn, will be noted down.
If needed, they will ensure all repairs and alterations have been carried out.
Once ready, we will package them to ensure they stay clean until hung.
If you have opted for Art of Clean to help, they will be returned and hung once an appropriate time has been arranged with you!
Another article you may find interesting is:
What are the different types of Curtains, and can they be cleaned?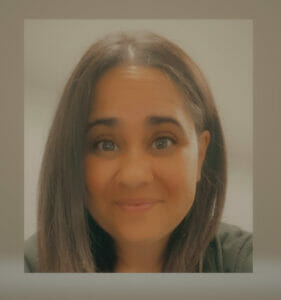 Written by Tracey Gilbey, Marketing and admin coordinator at Art of Clean.
For further advice or information on our Carpet and Soft Furnishing care, please do not hesitate to contact the Art of Clean team on 01223 901551 in Cambridge. Our services include Carpet Cleaning, Upholstery Cleaning, oriental and area Rug Cleaning, Curtain Cleaning, Patio, and Driveway Pressure washing, Leather Cleaning, Stone and Tile Floor Cleaning, and Wood Floor Sanding and Restoration. We also supply new flooring and carpets through our sister company Art of Flooring. Our Dry-Cleaning service is provided by Farthings Cambridge