We recently had a significant influx of enquiries about brick floor cleaning in Cambridge and surrounding villages up to as far as Newmarket, Bury St Edmunds, Huntingdon, Royston and Saffron Walden.
I, therefore, chose to write this article to help you get the information you need to make an informed decision on what would be best for your brick floor.
Brick floors are many times quite old floors that have been laid in older properties.
Brick floors, due to their age would in most cases, be laid on the earth, and that means moisture from the earth will permeate through them. Due to older properties experiencing lots of airflow through them, this was never a problem in the old days. Sadly due to modern building techniques and better building insolation, it means there is now very little airflow through these properties, and the brick floors experience damper as the moisture that moves through them have nowhere to escape.
This can offer a unique challenge as many times on brick floors we see a white haze on the floor due to the moisture that seeps through the tiles this white haze is called efflorescence.
Effervescence is a form of salt carried through from the earth into the tile, and it ends up on the surface of the tile.
Due to the age of the tile, the grout has been affected, and in many times it can be loose or brittle and crumbling. During a professional clean, the loose grout will easily wash out.
It is advised to have your brick floor cleaned first to remove as much of the loose grout before the floor is re-grouted (if a lot of the grout is removed during cleaning). It may involve cleaning followed by several days of drying after the floor is sealed. The grout can then be re-installed by an experienced tiler. The grout is left to dry, and we will then return to reapply the final coat of sealer or impregnator. Breathable sealer is always advised as this still allows for movement of moisture through the tile.
There are two different types of impregnating sealer:
standard impregnator sealer that doesn't change the look of the tile

a colour enhancing impregnator: the colour enhancing impregnator will enrich the colours of the brick and give you a lovely patina to the floor.
Usually, impregnator sealer allows for a more natural finish, and if a sheen is required to the surface of the tile, a wax can be applied to achieve this.
It is still important to consider that wax will reduce the breathability of the tiles, and therefore it is advised to use this carefully.
Brick floors can add a lot of character to homes, and many clients will choose to keep the tiles rather than decide to change them.
Here are some pictures of brick floors we have cleaned over the years: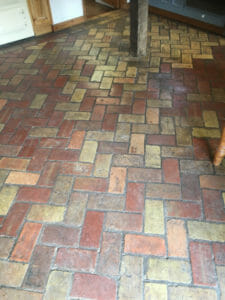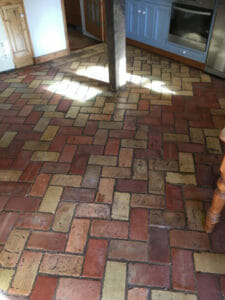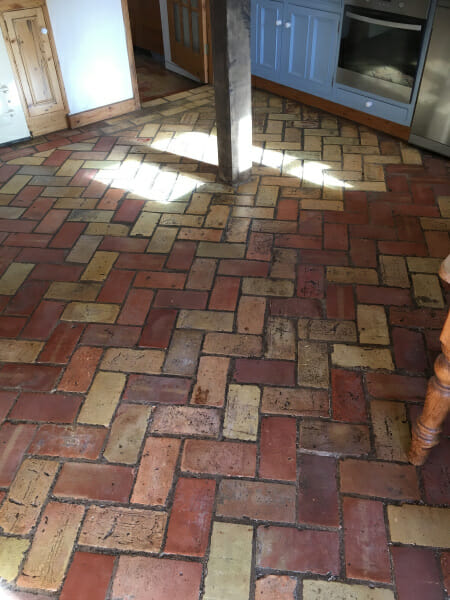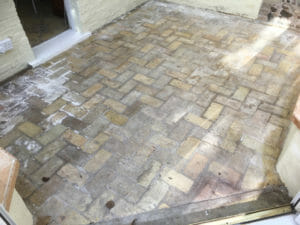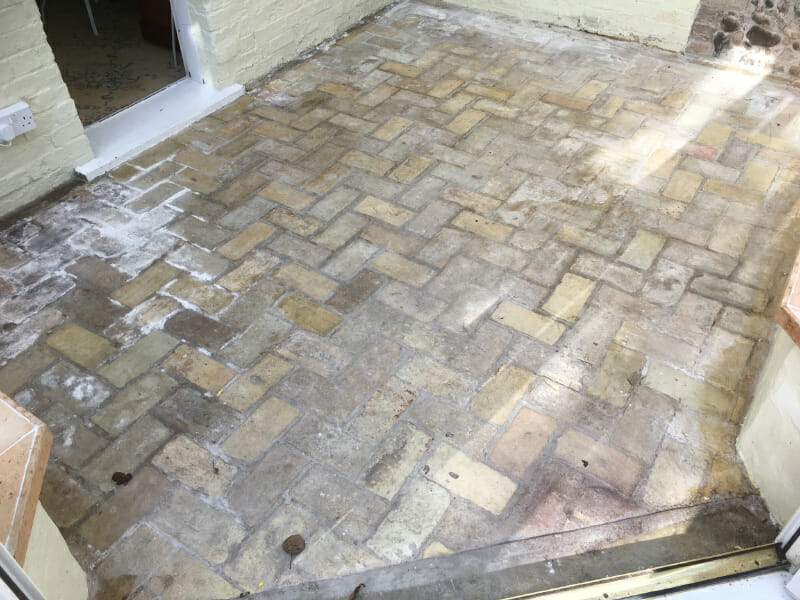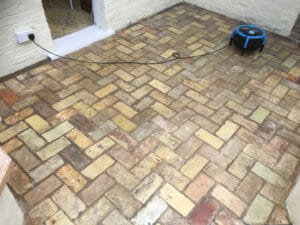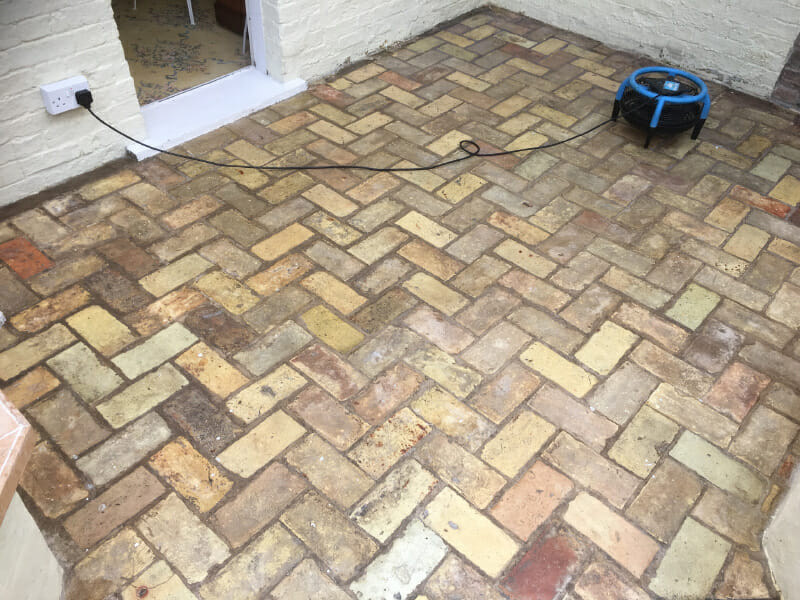 If you are looking to get your tile floor restored give us a call here at Art of Clean on 01223 863632 and we can provide you with some advice.
Art of Clean is a specialist flooring and soft furnishing cleaning firm in Cambridge working for domestic or commercial clients throughout Cambridgeshire, Essex, Suffolk, and Hertfordshire.
For further advice or information on our carpet and soft furnishing care please don't hesitate to contact the Art of Clean team on 01223 863632 in Cambridge. Our services include Carpet Cleaning, Upholstery Cleaning, oriental and area Rug Cleaning, Curtain Cleaning, Patio and Driveway Pressure washing, Leather Cleaning, Stone and Tile Floor Cleaning and Wood Floor Sanding and Restoration. We also supply new flooring and carpets through our sister company Art of Flooring. Our Dry Cleaning service is provided by Farthings Cambridge