How does Moth damage to your family Heirloom rug or carpet make you feel before Moths made a home in it?
This Blog from Art of Clean in Cambridge will give you some simple steps to help you extinguish these little unwanted creatures, which are also known as case – bearing moths and webbing moths.
Carpet or rug Moths love to live and breed in dark quiet undisturbed areas like skirting boards and furniture, they also like warm environments. The Carpet Moth lives of the protein in the wool from the carpet or rug, so this along with a warm dark environment is a perfect breeding ground.
Firstly, give your carpet or rug a good vacuum moving all furniture and do this regularly, a thorough clean will be needed to ensure all eggs and Larva are removed. If you do detect that you have Larva or eggs in your carpet or rug, these are small white creatures or cocoon (case bearing and making moths) you may also notice a cobweb (webbing moths) on the carpet. You may also notice bald areas on your carpet or rug, you will need an expert clean to completely remove these.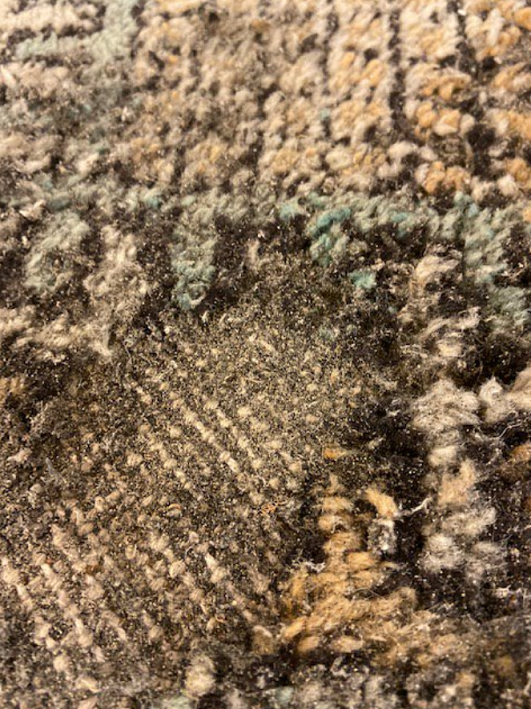 Once your carpet or rug has been cleaned, ensure all other areas and furniture in your home is not infected by moths. These areas may also need an expert clean. If you have purchased any second hand furniture or rugs, please ensure these are not infected before you place them in your home.
You can use a moth prevention spray, this will not always work and will always need professional advise before you use this on your carpet or rug.
These are other blogs we have wrote about carpet Moth infestation in carpets and rugs.
How to get rid of moths in your rug
Attack of the carpet moth in Cambridge
What do carpet moth looks like
Art of Clean is a specialist cleaning firm in Cambridge working for domestic or commercial clients throughout Cambridgeshire, Essex, Suffolk and Hertfordshire.
For further advise or information on our carpet cleaning or Rug cleaning services please don't hesitate to contact the Art of Clean team on 01223 863632 in Cambridge.