I've had a busy weekend, how I like it.
What about you all? Have you all been enjoying the fantastic weather we're having? 
I love the summer, don't you? I can get all my washing washed and dried so much easier. With a family of 6 humans and a fur baby, it's very much needed!
Having such a large family also means other things that need washing and drying, like my beautiful rug, which gets very dingy over the winter with the traffic that goes over it.
I did an article the other day about how to wash your rug, and as much is 
Before I cleaned it, I decided I needed to know more. 
Needing to know more means it's time for researching, and the two main things I will be looking at are:
How to dry your rug at home.

Why you must make sure your rug is dried correctly.

What to do if you have an Oriental, Persian or antique rug.
Working where I do, I see rugs hanging to dry regularly. So, I know you must dry them. I wasn't sure how to do so at home or how long, so it's time to educate us both!
1. How to dry your rug at home.
There are a few steps on how to dry the rug at home. 
The very first thing we will have to do when we try to dry our rugs is to remove as much water as possible. 
Use a towel and any other absorbent material that you may have. 
Place them underneath and on top of the rug and press down on it. You may find walking or rolling the easiest way.
Once the items you are using are wet, discard and use more. 
If you have an extremely wet rug, then try adding a layer of kitty litter between the towels on the rugs. Kitty litter is very absorbent, so it should speed up this process.
I have also read that, depending on the rug type, you could use a wet/dry hoover to suck the water out. 
The best way to dry your rug at home is to hang it outside. 
You can only use this method of drying your rug if the weather is on your side. 
Smaller rugs can be pegged but ensure they are hung straight. 
More oversized rugs may need something a bit more robust. Always allow space for air to circulate.
Using a fan is an option if the weather isn't playing ball. Prop your rug with books or anything else that will slightly hold it off the floor. Doing this will help with the circulation.
Place the fan at the end of the rug and turn it on.
Removal of bad smells and ensuring bacteria is gone.
To remove bad smells, you can spritz the rug with a spray bottle of fabreeze or something like it.
I have also read that to make sure any bacteria is removed. You can spray with rubbing alcohol.
I have read that you shouldn't use rubbing alcohol on natural materials or antique rugs. 
And that's it. These are the only steps I could find to dry your rug at home. 
2. Why you must make sure your rug is dried correctly.
So, if a rug gets wet, it can be a breeder of fungus and bacteria that can be harmful to humans and pets?
Fungus and bacteria thrive in the area between your rug and their padding, and if this happens, the only option you will have would be to buy new rugs. 
3. What should you do if you have an Oriental, Persian or antique rug?
I know you didn't ask this, but this was everywhere on google, so I must ensure we are all aware.
If you have any of the above rugs, or maybe a rug that's been in your family for years and you don't want to ruin it, then take it to the professionals.
For further advice or information on our Carpet and Soft Furnishing care, please do not hesitate to contact the Art of Clean team on 01223 901551 in Cambridge. Our services include Carpet Cleaning, Upholstery Cleaning, oriental and area Rug Cleaning, Curtain Cleaning, Patio, and Driveway Pressure washing, Leather Cleaning, Stone and Tile Floor Cleaning, and Wood Floor Sanding and Restoration. We also supply new flooring and carpets through our sister company Art of Flooring. Our Dry-Cleaning service is provided by Farthings Cambridge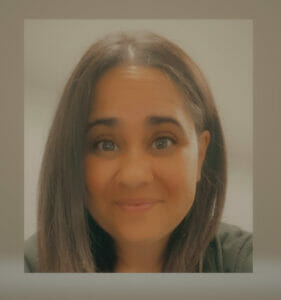 Written by Tracey Gilbey, Marketing and Admin Coordinator at Art of Clean.
Have you got a repair on a rug and you're not sure you can fix it? check this out: