Good morning world… hope you're having a wonderful week. 
I'm sure the weather is glorious but exhausting to work in for some.
Do you have a dog, or maybe even a cat? 
When you walk into the house, you can smell it, it's not too bad, but you don't want it to escalate.  
I have a gorgeous, 3-year-old brown lab, and while she is my whole world, sometimes (especially when it's winter and raining), we get a doggy smell. 
Now, I've had dogs all my adult life, and this is the first time I have had this, but as I love her so much, I won't get rid of her, so it's time to find something that can help.
I've done some research and found some information that may help us both fingers crossed. 
So, I will section this into:
Home remedy for how to get the dog smell out of your carpet.
How to try and prevent the dog smell?
1. Home remedy for how to get the dog smell out of your carpet.
Cleaning the carpet using baking powder.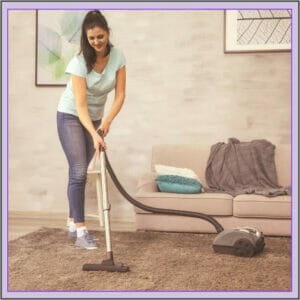 Pet hair and dander easily implant into the fibres of your carpet, and this alone can leave a lingering smell.
I have a shark pet hoover, and it is powerful, but if you don't think your household hoover is up to it, pop down to your local hardware store and hire one. 
Remember to use the hose attachments to get under the sofa and other hard-to-read places.
You want to lift as much dog fur and dander as you can. 
Step 2 – Baking soda time.
Baking soda is a perfect tool for neutralizing smells that may be in the carpet's fibres.  
Sprinkle baking soda all over and leave to sit for 2-4 hours. 
Be sure to keep pets off the area you are treating. It's not toxic to dogs but can be harmful if your pet hoovers it up in large quantities like mine.
Step 4 – Hoover time again.
Once you return, it's time to hoover your carpet again.
Hoovering should remove the baking soda and, with it, the doggy smells. Ensure all baking soda is out of your carpet, or spillage could cause a gloopy mess. 
I decided I couldn't tell you this without trying it, so last night, I did, and I am happy to say it worked. 
I did hoover my carpet three times to ensure I had hoovered it all up, but when I returned from a dog walk, the smell had gone!!! 
2. How to try and prevent the dog smell?
I decided that preventing it from returning would be a good idea if I got rid of it. so here are a few things we can do to prevent it.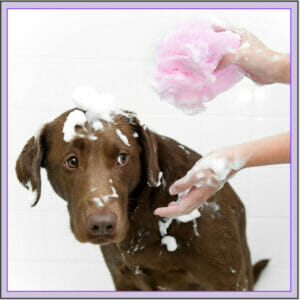 I don't recommend overdoing the bathing because you can permanently ruin their natural coat by stripping the oils. 
But, speak to your vet and see how often they recommend it because they know your dog and can give you the correct advice.
It's good to brush your dog regularly, and as the smell is usually due to pet hair and dander, it also removes dust and dirt, which will help keep him/hers coat healthier and cleaner.
These are a must-have in my house.
When out for a walk, god knows what your puppy is collecting in their paws, so wiping them will prevent any other odours.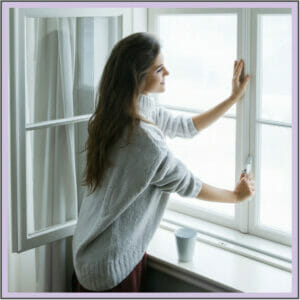 We are all aware that airing the room will help with any smell.
I know this may not be helpful in the middle of winter, but airing as often as you can is fine.
Wash or hoover sleeping areas.
 If your dog uses a dog bed (I say this as mine rarely uses her bed, she prefers the sofa), I would also advise washing the dog bed as regularly as possible.
I hoover the sofa regularly and spray a bit of fabreeze, especially for illuminating pet odours.
So, there you go. I hope this helps you all. Don't forget to let me know if it has. I'd love to hear from you!
If you are still having issues our fabulous team at Art of Clean is always ready to help!!
For further advice or information on our Carpet and Soft Furnishing care, please do not hesitate to contact the Art of Clean team on 01223 901551 in Cambridge. Our services include Carpet Cleaning, Upholstery Cleaning, oriental and area Rug Cleaning, Curtain Cleaning, Patio, and Driveway Pressure washing, Leather Cleaning, Stone and Tile Floor Cleaning, and Wood Floor Sanding and Restoration. We also supply new flooring and carpets through our sister company Art of Flooring. Our Dry-Cleaning service is provided by Farthings Cambridge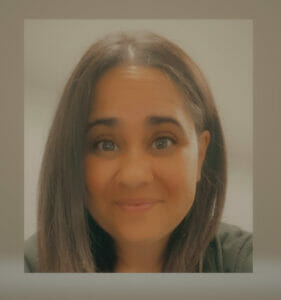 Written by Tracey Gilbey, Marketing and Admin Coordinator at Art of Clean.
Has your dog had an accident on your carpet, or do you have a puppy that's in training? Then this article may help:
To learn more on the guide to on How To Care For Your Carpet & Upholstery: