Hello everyone, I hope you've had a fabulous weekend.
I decided that as a new team member at Art of Clean, I needed to get to know my colleagues better.
Also, I decided it would be nice for all our readers to know about the teams at Art of Clean.
As our wonderful girls in the office are the first people you get to speak to, I will start with them.
There are two ladies in our office.
They book all the jobs and ensure everything runs as smoothly as possible.
So, we have:
Nicola Rix – Office Manager
Christine Tilley – Administration Assistant
If you have ever rung in and talked to our ladies, they are lovely and always helpful.
Let's start:
 1.  Nicola Rix – Office Manager
About Nicola:
Originally from Cambridge, Nicola moved to the Ely area around 2010, where she has settled.
She lives with her partner Carl and has one child, who is all grown up.
Nicola has two horses and two cats.
She absolutely loves her animals and talks about them very lovingly.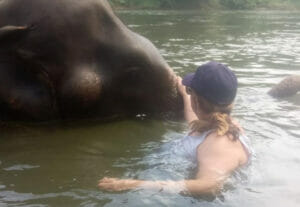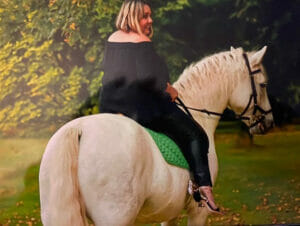 Things Nicola loves to do:
Ride her horses and spend time with them. Most of her free time is with her horses.
Her passion for animals doesn't stop with her fur babies. Nicola also Volunteers to help an elephant rescue in Thailand.
Nicola is very passionate about travelling and wants to see the world.
Any chance her and Carl get they jet off somewhere nice!
How long has she worked for Art of Clean, and what she does do?
Nicola has worked for Art of Clean for five years, and you can tell she has with all the knowledge she has passed on.
Her job as Office manager is very busy.
Whether it is booking jobs, dealing with the technicians, or dealing with the finances, she is fantastic at everything she does.
She is honest with all our customers and will try her hardest to make sure the customer gets a fair deal.
She helps develop ideas for projects and rallies around all her colleagues to ensure everyone is doing what they need to.
With all that Nicola must do, she always does it with a smile
The office runs as smoothly as possible, all down to how much effort she puts in and how much she cares.
She is an essential part of the team, and we're very grateful for all she does.
2. Christine Tilley – Administration Assistant
About Christine:
Originally from Maidstone, Kent Christine moved around as her dad was in the military.
She has since settled in Waterbeach with her beautiful family.
Christine is married to Matt, and they have four gorgeous boys, 19, 17, 13 & 10.
She talks about her children with great pride; you can see she is a fantastic mum.
They also have one goose, a cat and three dogs.
Christine is also very passionate about her fur babies.
Things Christine loves to do:
Spending time with her family.
Socialising with her friends.
She loves anything that involves the sun.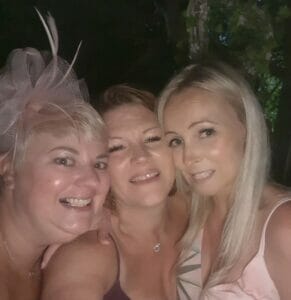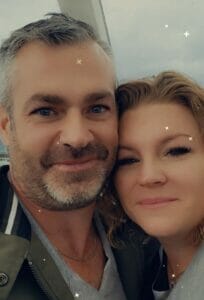 How long has she worked for Art of Clean, and what she does do?
 Christine started with Art of clean in April this year.
She has been there for three months but has learnt so much already.
Christine is there to assist Nicola in the day-to-day bookings and any other tasks that may need doing.
The central part of her job is booking jobs for our technicians and returning calls for bookings.
This lady has become a fantastic team member and cares a lot about our customers and all her colleagues.
Like me, Christine is still learning, but she is doing a tremendous job and is a valued team member.
That is our girls in the office.
If you ever need a carpet cleaned, rug repaired, rug cleaned, patio cleaned, basically need to know anything about what we do and offer, don't hesitate to call them.
They are both lovely and always willing and ready to help.
Our mission at Art of Clean is to give outstanding service to all our customers, and its starts with them!
For further advice or information on our Carpet and Soft Furnishing care, please do not hesitate to contact the Art of Clean team on 01223 901551 in Cambridge. Our services include Carpet Cleaning, Upholstery Cleaning, oriental and area Rug Cleaning, Curtain Cleaning, Patio, and Driveway Pressure washing, Leather Cleaning, Stone and Tile Floor Cleaning, and Wood Floor Sanding and Restoration. We also supply new flooring and carpets through our sister company Art of Flooring. Our Dry-Cleaning service is provided by Farthings Cambridge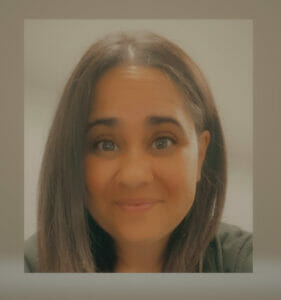 Written by Tracey Gilbey, Marketing and Admin Coordinator at Art of Clean.
Like to know more about what we do, click here.
Do you like to see people helping the communities around them? Then this is for you:
Community Project – St George's Church Chesterton Cambridge, floor sanding