I hope you're all having a fantastic start to the week and staying hydrated with this lovely heat we're all having.
Have you got a rug that means a lot to you but needs cleaning, and you don't know how to?
Don't worry, some professionals can. 
I will be covering:
How much will it cost to have your rug cleaned professionally?
Why it costs so much money and why it's worth it.
Why get a professional to do it rather than at home yourself?
What our amazing customers have said.
Things to think about and ask when getting your rug cleaned.
So, the answer to your question is yes, but let's start with the most important thing:
1. How much will it cost to have your rug cleaned professionally?
So firstly, I must mention this will be about the processes and costs we do at Art of Clean. 
Here at Art of Clean, we can clean:
Persian Rugs

Iranian Rugs

Afghan Rugs 

Moroccan Rugs

Indian Rugs 

Chinese Rugs

Tibetan
As a rule, we don't tend to do the following type of rugs:
Suede

Sisal

Seagrass

Dute

Sheep's rugs.
We don't do these as they all tend to have limited results, are easily watermarked and can curl.
To get a rug cleaned will cost anything from £150 upwards. 
£150 is our minimum charge; all costs will be by size and repairs if needed.
If the rug is tiny, it may be better if you take it to Farthings Trumpington or Farthings Milton, click on their names to speak to them. 
Should your rug need any repairs, we would ask our rug specialist, Paul, to look at it, and he would do the quote himself. 
We would then let you know how much it will cost to repair and clean. 
To see our process, here's a little video:
2. Why it costs so much money and why it's worth it.
If you have a small rug or one out of BnM that only costs you £30, then £150 may seem quite steep, but much work goes into cleaning a rug.
The cost will include:
Collection of rugs within a 25-mile radius of Cambridge.

Fully trained technician to carry out the work

Top of the range machinery.

Cleaning and drying of the rug.

Delivered back once cleaned and dried.
3. Why get a professional to do it rather than at home yourself?
Apart from the fact that it's a lot of hard work and I'm sure you are very busy, things can go wrong when cleaning a rug. 
Things that could go wrong:
Damage can occur if you don't clean the rug with the right solutions.

Dyes in the rug can run into each other.

A certain amount of shrinking will happen, but a professional knows how to ensure it's not too much.

If the rug isn't dried correctly, moulds can grow and severely damage your and your family's health.
With factoring in your time and things that can go wrong, it seems a better option to see the professional. 
Especially if the rug is a family heirloom or just sentimental, leave it to those with know-how.
4. What our amazing customers have said.
What a great company! The customer service was superb. They were really communicative throughout the entire process. Pickup and re-delivery were easily arranged and I couldn't be happier with the end result. Will definitely use them again in future.
Great service and a fantastic result – our three rugs look brilliant. We were kept updated on the process and pick up / delivery was easy and on time. Thanks again!
I had a 10-year-old large, inch-pile, brightly coloured rug that had seen better days so desperately needed a clean. I searched online for local rug cleaners and approached several. Art of Clean was the only one who bothered to acknowledged my enquiry. This was a winner from the off! My communication with Pierre and Nicola was all via email so I haven't had the pleasure of meeting them, however, they were polite, professional and efficient. My rug was collected and then returned three weeks later looking like new!…and the dog was delighted to not have to snooze on the laminate floor any more!
Needed hall carpet and rug cleaned. Excellent service. Good job done minimum of fuss.
5. Things to think about and ask when getting your rug cleaned.
How much do you love your rug?

Would you be upset if you ruined it doing it yourself?

How long has the company been cleaning rugs?

Do their staff have regularly updated training?

What do they include in the cleaning of your rug?

Do they offer a 100% money-back guarantee if you're not completely satisfied?
For further advice or information on our Carpet and Soft Furnishing care, please do not hesitate to contact the Art of Clean team on 01223 901551 in Cambridge. Our services include Carpet Cleaning, Upholstery Cleaning, oriental and area Rug Cleaning, Curtain Cleaning, Patio, and Driveway Pressure washing, Leather Cleaning, Stone and Tile Floor Cleaning, and Wood Floor Sanding and Restoration. We also supply new flooring and carpets through our sister company Art of Flooring. Our Dry-Cleaning service is provided by Farthings Cambridge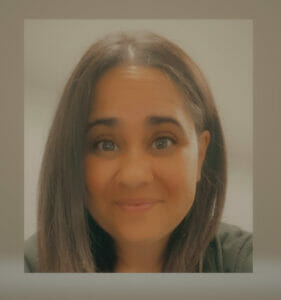 Written by Tracey Gilbey, Marketing and Admin Coordinator at Art of Clean.
For tips on how to get your rug to last longer, this article may help: