You may not know of KORK wool because I had never heard of it before if I'm frank with you.
So, after some research, I realized that not only was it rare, but one of the softest wools produced by goats. The early traders from the 17th century described Kork wool as sheep wool.
Oops! Embarrassingly this mix up didn't come to light until the 19th century, when the English East India companies visited the trade market in Kerman, where their mistake was soon realized.
The quality of Kork wool was far superior to the sheep's wool, and sheep produce Persian wool. Also, excellent wool, may I add.
Kork comes from Rayen goats (Capra ibex). They are living high up in the Kerman mountains.
They are sheared twice yearly, in early spring and autumn, cold winters are significant for the goats to produce a natural downy undercoat. Even then, it is not the whole fleece used for Kork wool.
Fleece only from the underbelly, and the neck would be collected, as this is deemed the best. If not sheered by early spring, they would lose this soft protective layer to be cooler as the days and nights slowly warmed over the mountains.
In its original state, the beautiful Kork has a fantastic array of natural colours, tones and shades from black to white, grey to brown to red. Red is the most sort after colour, making it the most expensive.
Kork wool would then be knotted onto a Warp + Weft, a technical term for the foundations of the rug. An easy way for you to remember which way the warp and weft run is the Warp runs top to bottom, fringe end to fringe end. The wefts run WEFT to the right- Left to Right (sorry, I couldn't resist a little pun).
The Warp + Weft would usually be made from silk, mainly from the 16th century. Nowadays, it is a commonplace to find this made of the finest of cotton, silks, or both.
Believe it or Knot… See what I did there? Kork rugs start at a density of 160,000 knots per square meter, going up to 400,000 knots per square meter; that's incredible.
They have such intricate designs, some with prayers or poems, some with the tree of life, mandalas, animals or flowers, some with an elaborate border. There really are 100,000 plus designs, meaning there will be one out there for you. If you already own a Kork rug or are thinking of purchasing one, you will be able to enjoy these beautiful rugs for a lifetime.
They boast quality, elegance, even wealth, with one famously displayed in the Victoria and Albert Museum. The patterns and colours are timeless. Very robust and durable. So much fun looking at all the designs, the age, the history. Who thought rugs would be so fascinating?
The only fundamental importance is to look after your beautiful rugs. Having them cleaned by professionals will ensure the colours stay bright and vibrant, treating yearly with a moth repellent and a stain guard to protect from spills. This will provide many generations can enjoy the masterpiece you chose for your home.
This blog was written by Emma Thompson.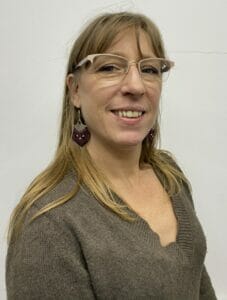 For further advice or information on our Carpet and Soft Furnishing care, please do not hesitate to contact the Art of Clean team on 01223 901557 in Cambridge. Our services include Carpet Cleaning, Upholstery Cleaning, oriental and area Rug Cleaning, Curtain Cleaning, Patio, and Driveway Pressure washing, Leather Cleaning, Stone and Tile Floor Cleaning, and Wood Floor Sanding and Restoration. We also supply new flooring and carpets through our sister company Art of Flooring. Our Dry Cleaning service is provided by Farthings Cambridge.
You might also find the article below helpful:
The Never-Ending Challenge of End of Tenancy Carpet Cleaning