Are you sitting at home, looking around, and realise your carpet needs cleaning?
You have a busy life.
But before you spend any money, you want to know how much it will cost and what the cost includes.
I will explain what we do and cover:
Our prices and how we would quote it.

What difference is there between a premium and lower-end cleaning company?

How we clean your carpet from start to finish.
Some of our dedicated Customers and what they think.
Some questions for you and the professional you choose.
So, let's begin with the most crucial part:
1. Our prices and what we offer.
We are a premium carpet cleaning company that started in 2005. 
To read more about us, click here.
Our prices will  depend on:
Size of the room.

If you want a Clean Only.

If you want the Clean & Protect.
The one thing we do make people very aware of is we do have a minimum charge of £150.
That is the minimum we would charge no matter how small the room.
An example of our prices:
To show you an example of our prices, I had a quote done on my largest room (360cm by 465).
Large room Clean Only: £201.34 incl VAT 
Large room Clean & Protect: £257.62 incl VAT
2.

What difference is there between a premium and lower-end cleaning company?
The premium cleaning companies:
They will seem quite expensive
They will have all the newest and top-of-the-range equipment.
They have generally been around a long time, so they know so much about cleaning your carpet in the best way possible.
If they are like us, they will have a passion to give their customers the most outstanding service possible.
The lower-end cleaning companies:
They will be a lot cheaper
They may not have top-of-the-range equipment.
They usually have less experience as they have just started.
3. How we clean your carpet from start to finish.
At Art of Clean, we have Clean Only: 9 Steps and Clean & protect: 10 steps.
The complete ten steps are: 
Step 1: High filtration vacuuming

Step 2: Moving the furniture (We like to have as little stress on the customer as possible)

Step 3: Pre-treat stains

Step 4: Heavy-duty pre-spray

Step 5: Hot water extraction

Step 6: Residue rinse

Step 7: Protective tabs

Step 8: Grooming

Step 9: Fabric protector

Step 10: Dry thoroughly
To see our complete processes in more detail, please click here.
I know you're all very busy, so our process is in the video below. If you don't have time to stop and read:
4. These are some of our fabulous customers and what they think.
Great service and very happy with the outcome. Even stubborn carpet stains were removed!
Rob was fantastic! Showed up well on time, Efficient, tidy and very pleasant. Did a great job. We pay monthly for the yearly carpet clean and will continue to do so, makes the carpets smell and look brand new. Many thanks
Resulting condition of carpet was noticeably cleaner and fresher than before. A job well done by the operator who was also very pleasant and happy to discuss the service performed as well as any precautions to take before replacing items of furniture.
I would recommend Art of Clean to anyone wanting a high quality, professional job done. They have cleaned carpets for me, and furniture in the past, including an antique Chesterfield, and always to the same quality standard. They have done work for me since 2011, even on a very large stain on one carpet that appeared to be beyond redemption – but it wasn't! I wouldn't use anyone else for any cleaning job, their standards are superb. The company is totally professional in their approach, punctual and meticulously tidy, but also highly accessible, approachable, unflappable and friendly – and they never pressure-sell anything. Thank you, Mark, who came today, and Art of Clean.for looking after me so well for so long.
5. Here are some questions for you to consider when choosing a professional, and ask them.
How much is a fantastic carpet clean worth to you?

How long has the company you choose been trading?

Are all their team fully trained?

Do all their team do regular training to update all their skills?

Do they offer a 100% money-back guarantee?

Are they environmentally friendly? 

What makes them the best one for you to choose?

Are their reviews good?
For further advice or information on our Carpet and Soft Furnishing care, please do not hesitate to contact the Art of Clean team on 01223 901551 in Cambridge. Our services include Carpet Cleaning, Upholstery Cleaning, oriental and area Rug Cleaning, Curtain Cleaning, Patio, and Driveway Pressure washing, Leather Cleaning, Stone and Tile Floor Cleaning, and Wood Floor Sanding and Restoration. We also supply new flooring and carpets through our sister company Art of Flooring. Our Dry-Cleaning service is provided by Farthings Cambridge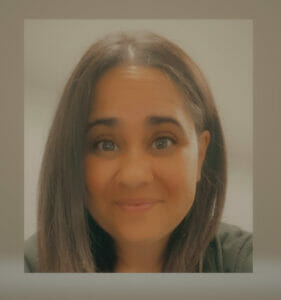 Written by Tracey Gilbey, Marketing and Admin Coordinator at Art of Clean.
Want to know how often you should clean your carpets? Then this article can help you: